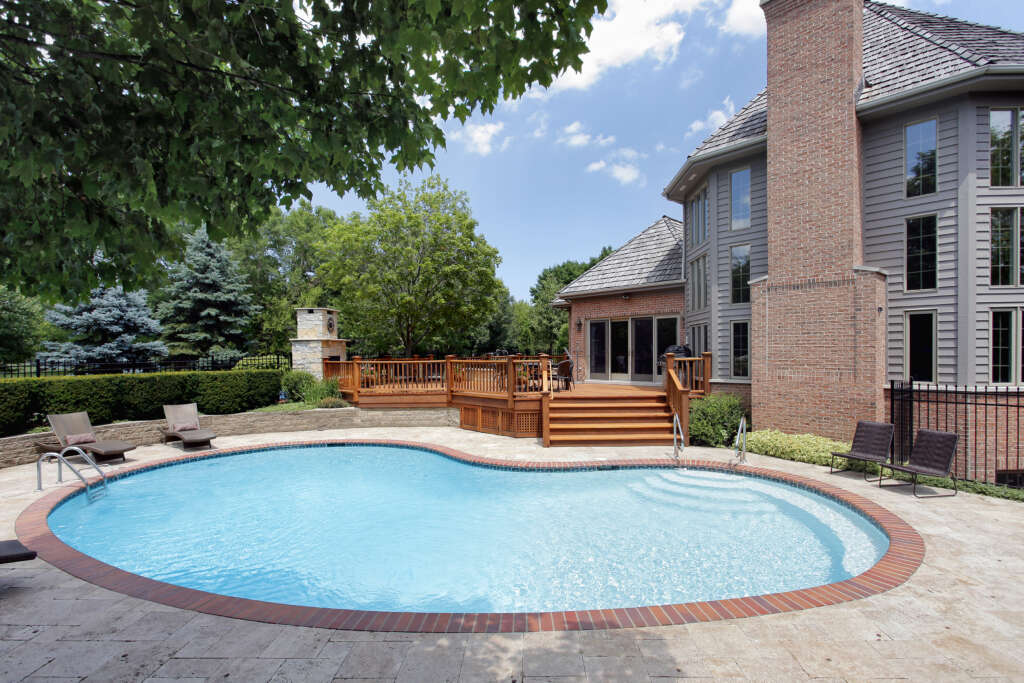 When it comes to maintaining the sanctity of your backyard oasis, there's only one name you need to remember: Savol Pool. Nestled in the heart of East Hartford, Connecticut, Savol Pool has rightfully claimed its position as the premier swimming pool servicing professional in the area. From repairing minor glitches to executing full-fledged restorations, and even detecting elusive leaks, Savol Pool is your one-stop destination for all things related to swimming pool care.
A Legacy of Excellence and Expertise
Savol Pool's journey into the realm of superior pool services started with a vision – a vision to offer top-notch solutions that go beyond customer expectations. This vision has transformed into an enduring reality, thanks to the unwavering dedication and unmatched expertise of the Savol Pool team. Over time, we have forged a reputation that shines as brightly as the sun-soaked waters they care for.
Comprehensive Services for Every Need
What distinguishes Savol Pool from the competition is their comprehensive array of pool services. From repairing a simple pump malfunction to meticulously restoring a faded pool's former glory, our skilled professionals are well-equipped to handle a spectrum of tasks. But it's their prowess in leak detection that truly sets us apart. Leaks can be elusive and vexing, leading to water wastage and escalating maintenance costs. Savol Pool's leak detection service is a game-changer. Using cutting-edge technology and a meticulous eye for detail, our experts can swiftly trace the source of a leak, saving you both time and money.
Custom-Tailored Maintenance Plans
Recognizing that every pool owner's needs are unique, Savol Pool takes a bespoke approach to maintenance plans. One size does not fit all, and they understand this implicitly. Our team takes the time to understand your pool, your preferences, and your expectations. The result? A maintenance plan meticulously crafted to suit your specific requirements. Our personalized approach ensures that your pool receives the care it truly deserves, keeping it sparkling and inviting all year round.
Extending the Lifespan of Your Equipment
Savol Pool goes the extra mile in ensuring that your pool's equipment remains in prime condition. We understand that well-maintained heaters and pumps have a longer lifespan, which is why they offer comprehensive maintenance services. Regular upkeep not only saves you money in the long run but also contributes to the uninterrupted enjoyment of your pool. And should the need arise, our adept technicians are ready to repair or replace any defective parts, ensuring your pool operates seamlessly throughout the summer.
Your Trustworthy Summer Companion
In East Hartford and beyond, Savol Pool is synonymous with reliability, quality, and expertise. Our dedication to excellence is not just about servicing pools; it's about building lasting relationships with clients. With every interaction, we reaffirm our commitment to your satisfaction, and this is what truly sets them apart.
Looking Forward
As the sun continues to shine on East Hartford, Savol Pool's future looks equally radiant. Our commitment to innovation, continuous learning, and customer-centricity positions us at the forefront of the pool services industry. With Savol Pool, you're not just investing in a service; you're investing in the peace of mind that your pool is in the hands of true professionals.
Savol Pool in East Hartford, CT, stands as the unrivaled leader in swimming pool servicing. From repairs and restorations to leak detections and custom maintenance plans, we've earned our spot as the number one choice. Our dedication to extending equipment life, tailored solutions, and unwavering commitment to customer satisfaction make us the ultimate partner in ensuring your pool remains a source of joy and relaxation for years to come.